Specialization and relevance
The IFISC institute of the UIB/CSIC has a unique expertise and experience in the field of complex systems, photonics and information processing and accordingly can provide excellent support for the experienced researcher's project. This allows addressing additional interdisciplinary aspects of this work. It is worth mentioning two previous European projects - GABA and PHOCUS - in which IFISC participated. In the project GABA, synchronization among brain areas playing a crucial role in information processing and brain diseases was investigated. In PHOCUS a scheme of optical and optoelectronic reservoir computing based on delay systems was developed and implemented. This fosters a substantial amount of cross-fertilization. Moreover, the aspects of RC implementations have been further developed within an ongoing national project (TRIPHOP). The Nonlinear Photonics Lab has an impressive track record in successfully demonstrating several new concepts in the field of ICT and complex systems, as well as exploring complex temporal dynamics of laser diodes. These include communication using chaotic carriers, ultra-fast random bit sequence generation, all-optical information processing, utilization of chaotic dynamics for light sources with controllable coherence, temporally resolved imaging by differential analysis, synchronization properties of laser networks, spatial/temporal and spatial/spectral dynamics of VCSELs, stabilization and control of semiconductor lasers, etc.
FPGAs
The key device for supporting the research tasks related to electronics programming will be an FPGA Altera DE2-115 board (chip Cyclone IV) provided by Terasic. This module will be controlled through a personal computer, using the appropriate hardware and software interfaces.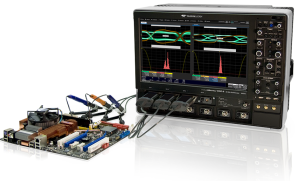 PHOTONICS LAB
The Nonlinear Photonics Lab is located in IFISC premises. It has been newly established in 2009 and its experimental infrastructure is exceptional, with controlled environmental conditions and isolation from outside electro-magnetic fields via a Faraday cage. Optical and electronic equipment of the laboratory cover all the needs for contemporary experiment in all-optical and optoelectronic configurations. An extended set of GHz electronic equipment for signal generation and analysis is also available.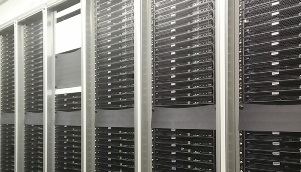 COMPUTING
The Institute for Cross-Disciplinary Physics and Complex Systems (IFISC) hosts and provides access to a high throughput computing system for intensive numerical calculations composed of a cluster designed and built at IFISC using out-of-shelf components with 250 computational cores and an IBM iDataPlex cluster within the Grid- CSIC initiative to promote e-science with 544 cores and 96 TB of raw storage.